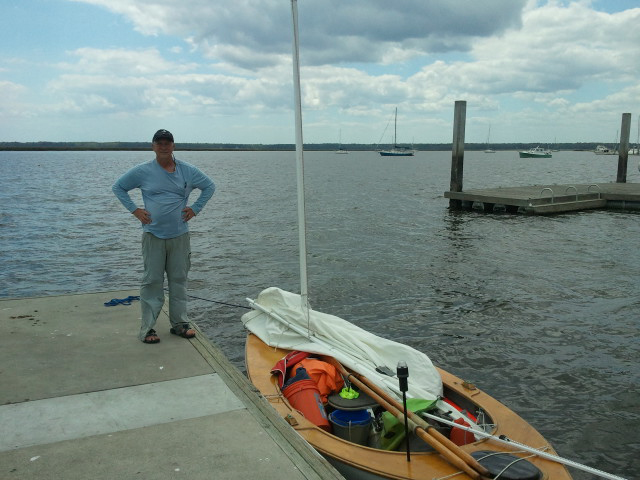 John left St. Marys, Georgia on April 17th to begin a three month journey up the east coast to New York City. On the first night he camped on Jekyll Island. Then, he was caught in a storm and lost his oar lock pivot. Wet and tired, he slept on his boat.
At one point during the weekend he was hit in the head and received quite a knot. A nearby boat helped him get back on track.
For the past two days he has not made much progress due to weather. He plans to arrive in Savannah soon.
The good news is that John has been making use of the bimini cover Rob and Gabi Hoffman made for his boat. They did it from scratch and it is just marvelous. Once his oarlock is fixed, he'll be able to row with it during the day. It completely covers the cockpit, so he can sleep out of the rain and be free from bugs. It's amazing! Thank you both so much! The boat continues to evolve.