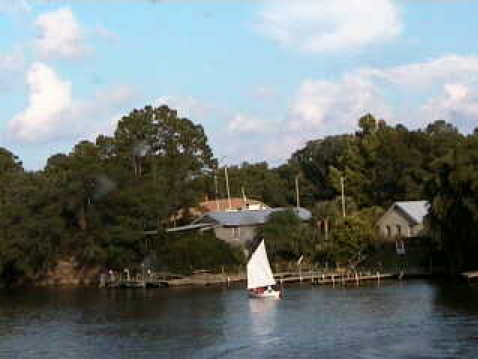 Yesterday (June 15) John made it across the southern part of Mobile Bay and into the intracoastal waterway canal in Alabama. John stopped at Homeport Marina for a late afternoon meal and we caught a glimpse of him on the marina's webcam.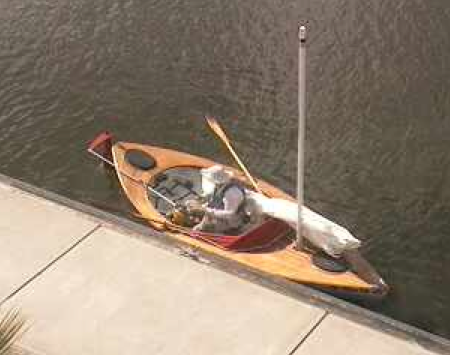 Last night John camped in the yard of retired Vietnam War Marine Corps veteran Gary Winterbauer. John really enjoyed talking with Gary and appreciates his hospitality.
John thinks he saw a manatee in canal after he left Homeport Marina. The canal water is clean, but people say that oil comes into the bays during high tide, then washes back out during low tide. Today John is heading east on the canal toward Orange Beach and Perdido Bay. There were storms last night and there is a high chance of rain and storms today.