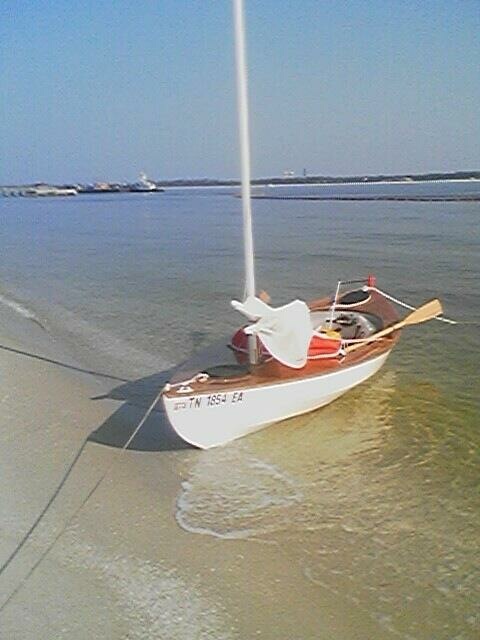 The weather pattern during the past few days consists of hot and horrible rowing conditions in the morning, a thunderstorm in the afternoon followed by enough wind to get in some good sailing before dark.
Yesterday John took refuge from the midday heat at Holiday Harbor Marina. He thanks owner Steve Bizzell for being so nice to him.
Later in the afternoon John was caught in the tidal current while crossing over to Fort Pickens. He didn't feel like he was in danger, but he had to row with all his might.
There is oil boom all along John's route right now.