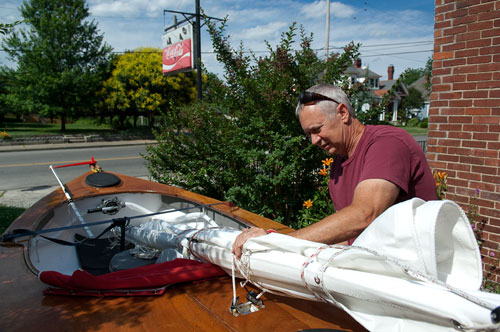 John packed his gear and drove toward the coast on Monday, June 7th with his newly improved Expedition Skerry in tow.
He arrived in Reserve, Louisiana this morning and met up with Bob Ory at Ingram's Triangle Fleet location. Bob drove with John to Bayou Caddy, Mississippi, the location where he ended Phase 1 of his Great Loop journey last August.
John is sailing 20 miles from Bayou Caddy to a marina just east of Bay Saint Louis. Winds are calm today with a forecast for record heat. John hopes to arrive at his destination prior to any late afternoon storms. At this time, the oil slick is being held off much of the Mississippi shore by the barrier islands. We will keep you posted as we hear more!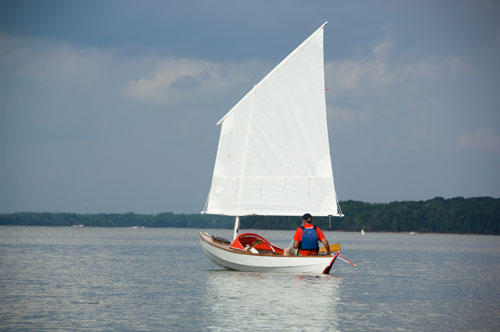 John tests his boat on Percy Priest Lake in Nashville in the above image. Photo by Stacey Irvin.
Thank you Bob Ory and Ingram for helping John with logistics, transportation and storage of his car and trailer during this leg of the journey!